Artwork by Bob Shimer
Each image may be purchased as a canvas print, framed print, metal print, and more! Every purchase comes with a 30-day money-back guarantee.
About Bob Shimer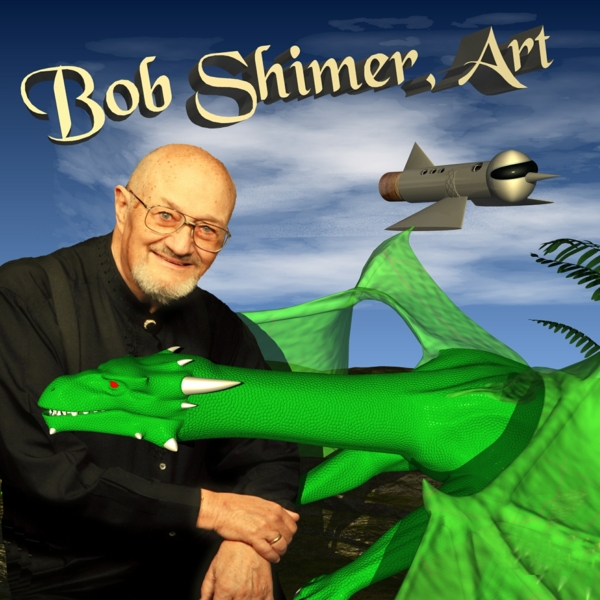 I am Bob Shimer, a digital artist from Fishers, Indiana. I specialize in digital art, primarily in Science Fiction, Surreal, and Spiritual themes. I have been involved in art from an early age as both my parents were artists. While I tried many forms of art, mostly I liked photography. I kept doing my photography as it progressed from film to digital. I fell in love with the digital medium. What I could do with my digital photography was so much more than I could do with film. Then I started creating the pictures. I use 3-D software to create a virtual scene. I discovered that I can use my photography skills to control the virtual camera, lighting, and visual attributes of the objects. The last step is to render the scene. I use advanced photo editing software to tweak it into its final version. I love this type of art because it allows me to create photographic quality pictures not rooted in reality. I can use my love of Science Fiction to create pictures of new worlds reminiscent of two of my Artist idols; Chesley Bonestell and Kelly Freas. My work is different from theirs but the influence can clearly be seen. Lately I have been expanding into modern and abstract art. I get an idea and then create the scene. Some times this is relatively fast however adjusting everything to get just what I want is challenging. I believe in the power of story and often have a story in mind when I create a picture. Sometimes I tell people the story or put it in the title. I like to encourage people to imagine their own story in their mind as they view my creations.